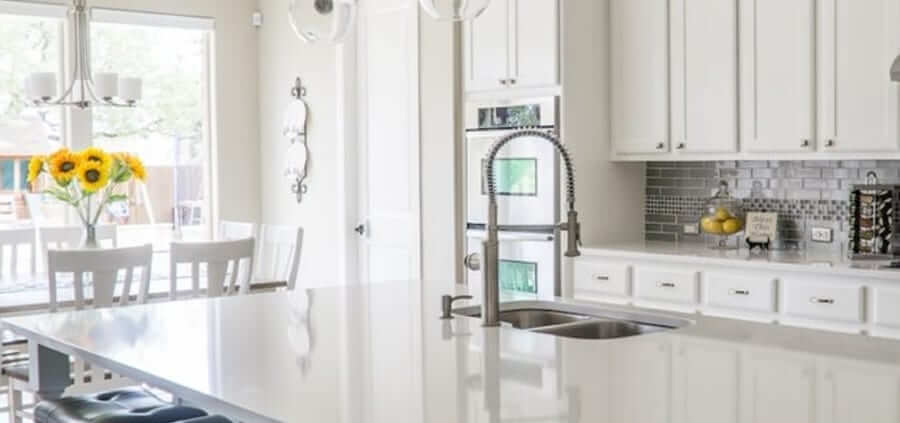 Concrete is a versatile material which is used for outdoor applications like the construction of a building, wall finishings, and a range of other applications. But have you ever thought that it could serve home décor purposes too? Yes, you heard right!
Let's start with your kitchens. Kitchens are one of the most integral parts of a house and everyone wishes to have a perfectly designed cooking space. Renovating your kitchen is a call for bringing in the mini concrete Brisbane and premix concrete to transform the look of your kitchen into a magical place where you can socialise as well as have a gala time cooking your delicacies. In order to make your kitchen strong, concrete plays a crucial role. It gives your kitchen a shiny finishing. Concrete can be used as a decorating material for enhancing your kitchen aesthetics. The best part of renovating your kitchen using concrete is that you can readily get concrete in the market from concrete suppliers Brisbane.
Here is why you can use concrete for your kitchens:
1. The Grey Effect:
If you wish to deck up your kitchen in the industrial style with minimal embellishments, then you can opt for concrete for the same. The grey colour stands as a neutral colour and looks perfectly fine for floors and even countertops exhibiting a sleek look. You can use premix concrete Brisbane for flooring, backsplashes, and other areas to highlight the other metallic features such as your sinks, taps, etc.
2. It Creates an Excellent Visual Appeal:
You may think of grey to be boring and dull, but the reality is somewhat different to what you may have imagined. Concrete Brisbane countertops are attractive and extremely durable in nature, which can be a perfect thing to use for your kitchen counters. It spreads out a smooth and uniform ambiance to your cooking space and is in trend. Concrete can be the best material to use for minimalist kitchens and can still state out loud the features of a welcoming cooking heaven.
3. A Must for Kitchen Islands:
Kitchen islands can be considered as the focal point of your cooking space. May it be installed with sinks for some extra cleaning or a simple place to sit down in your relaxing moments, kitchen islands are something important. So, try renovating it with mini concrete Brisbane to bring in special attention towards your kitchen islands.
Conclusion:
These are just a few awesome reasons for which you can welcome concrete inspiration to your homes. Apart from serving as a home décor material, there are numerous advantages of using concrete Brisbane in your kitchen. They are sturdy and durable, and if, by chance, any type of cracks or crevices occurs, it can be fixed easily with minimum labor. It exhibits a rustic ambiance to your kitchens and is easy to maintain.
So now since you know the benefits of using concrete in your kitchen, when are you planning out your kitchen renovation? Do let us know!
https://www.reocrete.com.au/wp-content/uploads/2019/01/cabinet-contemporary-counter-1080721.jpg
900
900
ydsdevreocrete
https://www.reocrete.com.au/wp-content/uploads/2020/08/ReocreteLogo.png
ydsdevreocrete
2019-01-15 01:57:46
2019-01-25 04:36:15
Using Concrete for Kitchen Renovations